Profile

Free Account
Created on 2011-02-27 03:26:10 (#702132), last updated 2017-01-30 (25 weeks ago)
319 comments received, 0 comments posted
35 Journal Entries, 0 Tags, 0 Memories, 13 Icons

About

Mini Bio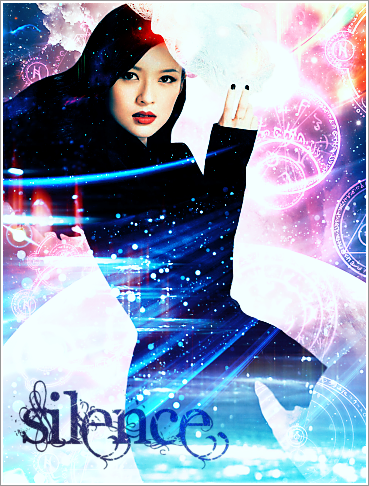 Legal Notes
This is an Original Character. Her "canon" may change at any given moment for whatever it is she is used for. Don't take it seriously, as it's all fiction. She is owned by ME. Don't touch without permission.
Disclaimers & More
Copyrighted characters and OCs mentioned in this journal belong to their rightful owners/copyright holders. I make no profit, except the fun of writing fan fic. Kay? Keen.
The celebrity Zhang Ziyi is in no way affiliated with this and no harm is intended. She just looks like how I 'see' the character.
Layout profile code thanks to ReversesCollide

Connect
amara
,
angel
,
anime
,
babbling
,
black
,
books
,
buffy the vampire slayer
,
cartoons
,
comic books
,
cookies
,
cowboy bebop
,
curses
,
danger
,
deities
,
demons
,
dragonlance
,
drawing
,
dreams
,
elves
,
enchantments
,
entities
,
equilibrium
,
f13:ts
,
fables
,
fairy tales
,
family
,
fan fiction
,
fantasy
,
fatal fury
,
fiction
,
final fantasy
,
flirting
,
forgotten realms
,
freddy krueger
,
friday the 13th
,
fright night
,
god
,
gotham city
,
grammaton cleric
,
harper
,
harry potter
,
heaven
,
hell
,
hercules
,
highlander
,
horror
,
horror movies
,
hot chocolate
,
iceman
,
insanity
,
jem
,
jem & the holograms
,
john hughes
,
jubilee
,
kingdom hearts
,
las vegas
,
legends
,
libraries
,
lifehouse
,
lightsabers
,
lucifer
,
magic
,
malls
,
manga
,
marvel comics
,
masquerade
,
mom
,
movies
,
music
,
my daughter
, my male harem, mythe,
mythology
,
parties
,
penguins
,
pez
,
plumb
,
purple
,
raistlin
,
rambling
,
randomness
,
ranting
,
reading
,
resident evil
,
romance
,
rotld
,
rpgs
,
sailor moon
,
school
,
scifi
,
seamus harper
,
shopping
,
silver
,
snow
,
spells
,
ssq
,
star wars
,
sugar
,
suikoden
,
teaching
,
tenchi muyo
,
terry bogard
,
tetragrammaton
,
the 1980's
,
the 80s
,
the sims
,
throwing parties
,
tifa
,
tomb raider
,
trouble
,
tuxedo mask
,
undead
,
vampires
,
velvet chain
,
video games
,
warlocks
,
weirdbard academy
,
wicca
,
wine
,
winter
,
wizards
,
writing
,
x-men
,
x-men evolution
,
x-men: evolution
,
xander
,
yoshitaka amano
,
zombies

People
[View Entries]

Communities
[View entries]

Member Of (6):

Subscriptions (8):

Administrator Of (5):

Feeds
[View Entries]

Subscriptions (0)

Linking
To link to this user, copy this code:
On Dreamwidth:
Elsewhere: